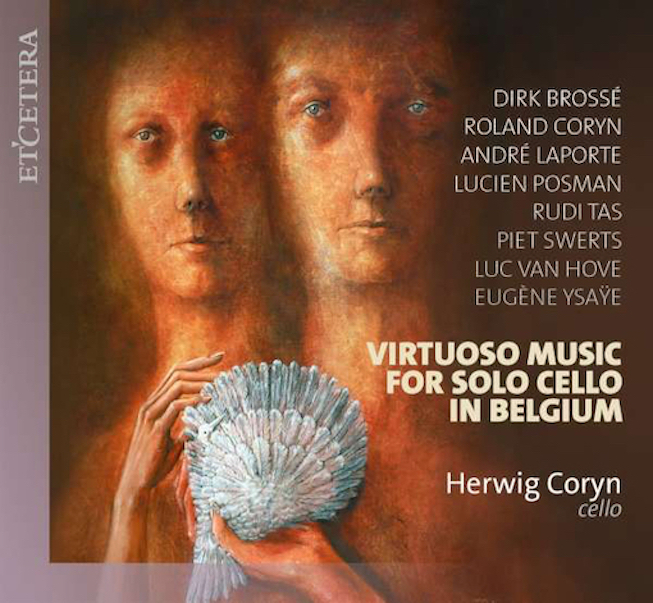 Virtuoso Music for Solo Cello in Belgium
Werken van D. Brossé, R. Coryn, A. Laporte, L. Posman, R. Tas, P. Swerts, L. Van Hove
Herwig Coryn, cello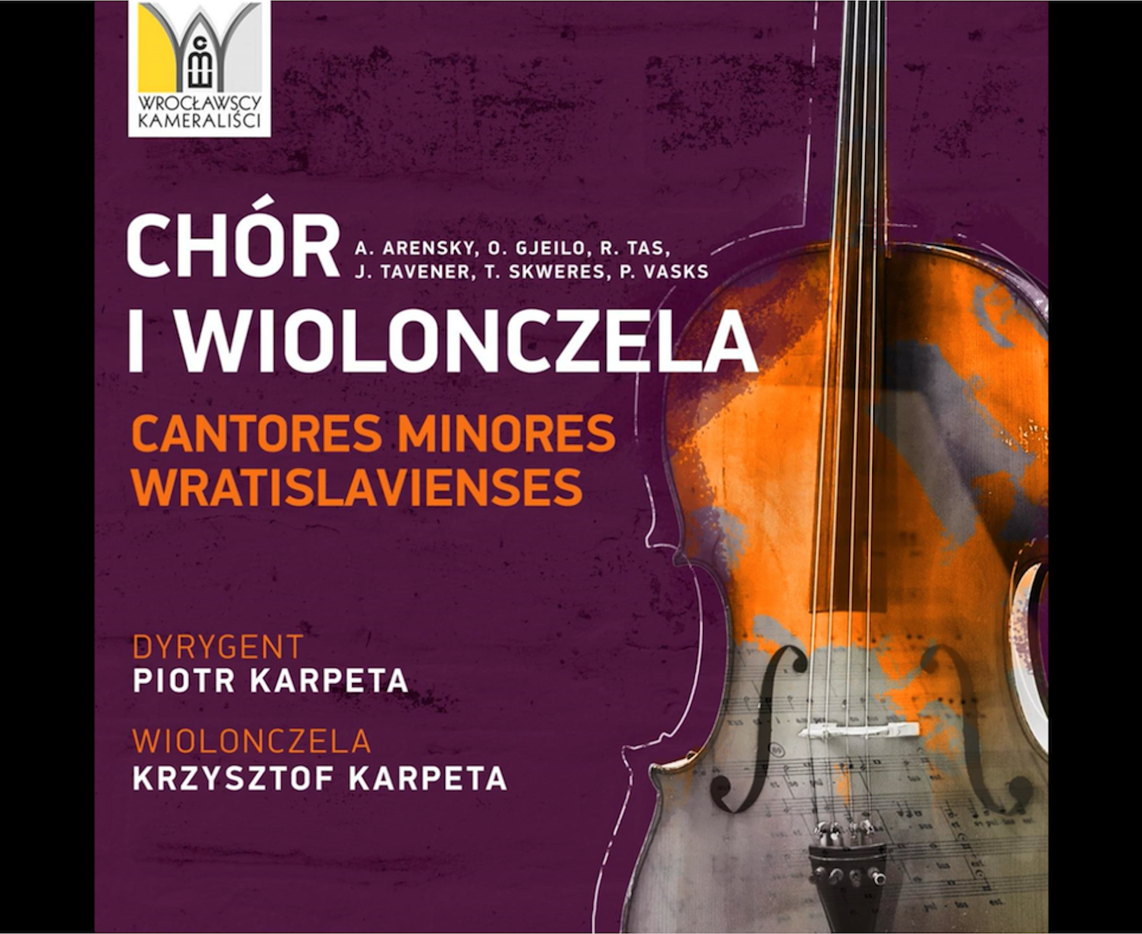 Cantores Minores
Krzysztof Karpeta
Piotr Karpeta



Ruach Vocaal Jeugd Ensemble
Works by Britten, Jackson, Chilcott, Lauridsen, Tas a.o.
Conductor: Elisabeth van Duijn - Piano: Sjaak van Duijn

Camerata Musica Limburg
Works by Bikkembergs, Coryn, Nees,Tas a.o.
Conductor: Jan Schumacher


Choral Works for Cello and Mixed Choir | Herald HAV PCD 340
Works by R. Allain, Fr. Ferko, K. Nystedt, R. Tas a.o.
Rosie Banks, cello
Commotio, Mixed Choir | Oxford's leading performers of Contemporary Choral Music
Matthew Berry, conductor
Producer : James Whitbourn
Executive Producer : Brian Johnson
www.commotio.org

Koor van het Jaar 2010---2011
Werken van Van Landegem, Bartok, Nees, Coryn, Tas e.a.
www.koorenstem.be

Made in Zele
Muziek van Bartok, Mendelssohn, Laporte, Nees, Tas e.a.
'Makeblijde' o.l.v. Filip Haentjes
'Laudate' - Rudi Tas
www.deminnezangers.be

Choral Works CD92 043 DDD
Vocaal Ensemble Musa Horti, Hilde Venken, soprano,
Guido De Neve, violin, Leo De Neve, viola, Jan Sciffer, cello
Peter Dejans, conductor
Vier motetten (1995) – Magnificat (1998) – Miserere (1999) –
Tenebrae (1996) – La Chanson d'Eve (1997) –
Van 't zoetgekeelde (1993)
Producer: Florian Heyerick and René Gailly ©1999
Sound recording: Gilbert Steurbaut
www.musahorti.be

Silent Tears, symphony II for soprano and orchestra
Hilde Coppé, soprano, Het Symfonieorkest van Vlaanderen,
Etienne Siebens, conductor
Soundproductions : Signum ©2003
op aanvraag / on demand
signum@pandora.be

In Flanders Fields Vol. 6 Phaedra 92 006 DDD
The Flemish Radio Choir, Vic Nees, conductor
Works by Herman Roelstraete, Vic Nees, Roland Coryn, Luc Goosen, Rudi Tas
Flowers of life, six lyrics for mixed choir (1994)
Producer: Koen Uvin
Executive producer: Luc Famaey, Phaedra Productions
luc.famaey@pandora.be

New Chamber Music from Flanders CNR 590821 DDD
Luc Vaes, piano
Works by Rudi Tas, André Van Belle, Janpieter Biesemans, Paul Beelaerts,
Frank Agsteribbe, Karel Goeyvaerts, Raoul De Smet, Boudewijn Buckinx
Cool Intonation for solo piano (1992)
Producer: Casa Nova Productions
Sound recording: Radio 3, production: Boudewijn Buckinx

25 Jaar Kunsthumaniora Gent 1972 – 1997 97010 DDD
Steven en Stijn Kolacny, piano
Works by Vic Nees, Marc Matthijs, Dirk Brossé, Rudi Tas a.o.
Gavotte for piano four hands (1994)
Producer: Kunsthumaniora Gent – v.z.w. Swuk – O & W.VL
Sound recording: Signum
an.vandurme@pantarhei.be

Ars Vocalis DOC 5536 DDD
Ars Vocalis Kortrijk, Rudi Tas, conductor
Works by Vic Nees, Herman Roelstraete, R. Mores, Rudi Tas
Sound recording: Jan Vanwelkenhuyzen ©1992
Production: AVK
SOLD OUT !

Vocaal en instrumentaal werk van Rudi Tas
Works by N. Rosseau, E. Tinel, S. Van Steenberge e.a.
Sound Recording ARSIS
Productie : Koorfederatie O-Vl | Provincie Oost-Vlaanderen
SOLD OUT !

Internationale Koorwedstrijd Maasmechelen IKV 2005
Works by K. Bikkembergs, Tsjaikovsky, Mendelssohn, Tas a.o.
Sound Recording: Lieven Muësen
Productie: IKV Maasmechelen
evenementen@maasmechelen.be